Friday, August 24, 2012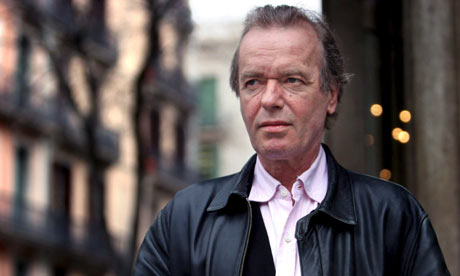 "The subtitle is there for those who want it," Martin Amis told New York last month. And, by God, when his novel Lionel Asbo: State of England was published in the Mother Country in June, the British press took the bait. Critical of aspects of contemporary English culture, and starring a lager lout debt collector who wins £140 million on the lottery and is catapulted to stardom, Lionel Asbo triggered a kind of reflexive, nativist hostility that in part Amis must have expected.

Amis was accused of thumbing his nose at the country and at the working class by creating a "cartoonish riot of snide prole stereotypes", "a cardboard cut-out of broken Britain", and a "pornotheological farce" that is "persistently wrong in jarring ways." The latter condemnation came from Theo Tait's review in The Guardian, one which could not help but note that Lionel Asbo's publication came "soon after Amis's departure for America." Tait seems to insinuate for all media that it would be better if Amis never came back.

There are legitimate criticisms to be made of Lionel Asbo, as when Michiko Kakutani suggests in The New York Times that perhaps it "lacks the kinetic energy and raw, edgy poetry of Amis' finest work." But in England, the antagonism displayed towards Amis, and in particular the charge that he as an upper-middle class novelist displays unbelievable snobbishness, lacks nuance, and is based upon a fundamental misreading of the novel.
Notes
cinemajunkie70 likes this
youngcontrarian posted this