Thursday, September 6, 2012
Jerusalem, In Brief
Jerusalem is the capital of Israel.
Jerusalem has been essential to the Jewish people as the centre of spiritual life since the construction of the First Temple in 957 BC and the gradual transition from polytheism to monotheism codified under the age of Kings Hezekiah and Josiah in the 8th and 7th centuries BC. Jerusalem is also a political centre, the City of David and the seat of kings, and since 1949 it has been home to the Knesset, the Supreme Court, and the other organs of the world's one and only democratic and Jewish state.As David Ben-Gurion stated in December 1949:
We see fit to state that Jewish Jerusalem is an organic, inseparable part of the State of Israel, just as it is an integral part of Jewish history and belief….Jerusalem is the heart of the State of Israel.
Notwithstanding the foregoing, it is essential that the United States government does not recognise this to be so via a relocation of their embassy until the final status of Jerusalem under international law has been resolved. For just as the Palestinian people make a good claim to part of the Land of Israel, so too do they wish to make their capital one day in the sector of Jerusalem east of the Green Line that was occupied in 1967 and annexed in 1980. Palestinian families with property deeds can trace their claim to homes in Sheikh Jarrah and Abu Tor to even before the beginning of the British Mandate.
Friday, August 31, 2012
The Little Lies That Matter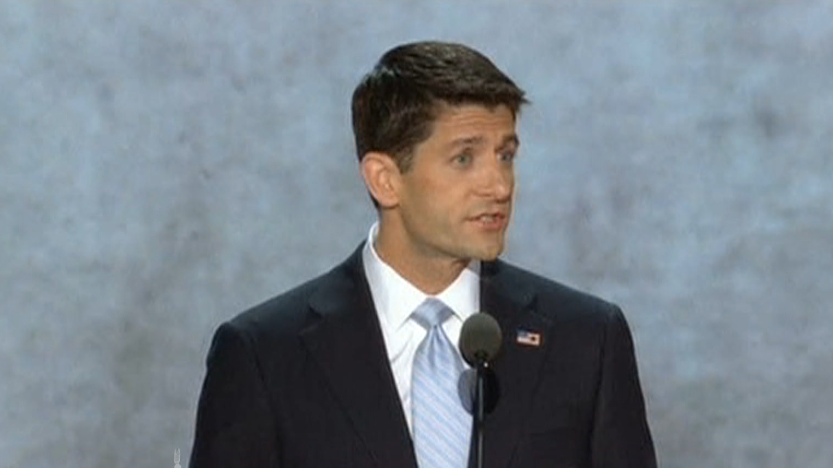 It was the line that would jumpstart his ascendancy: "I'm Jimmy Carter, and I'm running for President. I will never lie to you." When Gore Vidal first heard this remark, he was standing with the late Senator Frank Church of Idaho. Church, so Vidal records in his memoir Palimpsest, turned to him and said with morose delight, "Now Carter wants to deny the very nature of politics."
In the case of President Carter, it was not a lie that destroyed his presidency. As it transpired, the American people did not much care for the truth either, promptly throwing him out of the Oval Office in favour of an acting president who had spent most of his life earning a crust by making audiences believe just about anything. Reagan's administration would be thrown into chaos by one gigantic lie, or occlusion of the truth: the cover-up of illegal arms sales to Iran, and the misdirection of profits from those transactions to purchase weaponry for the Contras in Nicaragua.
These all-encompassing lies which engulf administrations and have the whole nation talking are not in fact the ones we ought to be concerned about the most. After all, the American people in this regard have traditionally been rather good at distinguishing the colossal, harmful lies from those not worth a second thought.
While conservatives believed it to be a scandal worth fighting over, the majority of Americans understood that it was not the business of Kenneth Starr or anybody else for that matter whether President Clinton did or did not have sexual relations with Monica Lewinsky. At once, the Watergate scandal and all that came with it – obstruction of justice, abuse of power, financial irregularities – forced Richard Nixon to become the first the resign the presidency.
The Final Day: Romney, Rubio, and the Rambling Man
Mitt Romney's general agenda has been revealed. In a speech delivered well and composed entirely of fluff and lies, Romney pledged to create 12 million new jobs, though over what time period he didn't say: four years? eight years? He will do this via: energy independence; education reform; free trade; deficit reduction; tax cuts; and repealing Obamacare. He actually said "repealing and replacing Obamacare", though again with what I have no idea. He also promised to "preserve a military that is so strong, no nation would ever dare to test it", which doesn't made a lick of sense given he wishes to reduce the national debt.
If there was one line which sums Romney up, it is this: "As President, I will honor the institution of marriage." When running for office in Massachusetts in 1994, Romney promised to be better on the issue of gay rights than Ted Kennedy. Now, in 2012, running as the head of a party bigoted on this issue, he is pledging to pass a federal marriage amendment, proscribing the bond as a purely heterosexual institution.
Marco Rubio actually managed to do what Chris Christie failed to do on Tuesday: endorse Mitt Romney while discussing his own story, a lot. Never mind that Romney's current spokesman once called Rubio a "wheeling and dealing Miami lobbyist and politician, always trying to scam the system for his personal benefit". Rubio has a very strong religious identity — ergo, parts of his speech were contemptuous and ahistorical. Case in point: "Our national motto is "In God we Trust," reminding us that faith in our Creator is the most important American value of all." If Rubio wishes to be President one day — and clearly he does — then he needs to stop talking like a theologian.
Clint Eastwood looked and sounded like a shambling old man who the Republicans found on the street eating baked beans from an old shoe and stuffed into a suit for primetime. The guy was talking to an empty chair a lot of the time, and what he said didn't make any sense, principally because he was either advocating Democratic positions or mumbling about student loans. I don't think he endorsed Mitt Romney either — in fact, he did everything possible not to do so. It was wonderful.
I was glad that Jeb Bush raised the question of education reform. The American education system has been unsatisfactory for the public at-large for decades, and as Bush said, the failure to give every child in America an equal opportunity is "the great moral and economic issue of our time". But when Bush proposes "school choice" as one of the solutions, we must be extremely careful. Giving parents a choice, on the right at least, is code for instituting a school voucher programme, handing education over the private sector, resulting in the undermining of state education. The aim should be to improve public schools, not gut them.
Newt and Callista Gingrich gave one of the most boring and downright queer speeches ever addressed to a national convention. Even though for Newt, lying is akin to a past-time, he is normally at least an engaging and free-flowing speaker on the stage, on the stump, and in debates. But for their tribute to President Reagan and Gov. Romney, he and Callista read from a prepared text, alternating paragraphs as if they were, to steal Chris Hayes' joke, presenting an Oscar for Best Departed President.
Thursday, August 30, 2012
Of Deficit Hawks and War Hawks
When John McCain – the national security president that never was – ran for the highest office in 2008, foreign policy received top billing in the Republican Party's platform, affirmed by a pledge to "defend the nation, support our heroes, and secure the peace". It is the sign of not just how much things have changed under Mitt Romney's stewardship, but out in the country at-large as well, that notes pertaining to American exceptionalism in the world have slipped to the back of the book in the 2012 platform.
Jobs and the economy are much on everyone's mind, and Osama bin Laden's corpse having dissolved into the Arabian Sea, the War on Terror and international relations are suddenly of secondary import. Even the party's foreign policy platform tacks back to matters fiscal, arguing that "the best way to promote peace and prevent costly wars is to ensure that we constantly renew America's economic strength. A healthy American economy is what underwrites and sustains American power", it concludes.
Whither Republican foreign policy remains nonetheless an essential and inescapable question. For, since recent polling data shows President Obama up only 1 percentage point over Romney nationwide, and engaged in dead heats in swing states like Ohio, Virginia, and Florida, the matter of what a future Republican administration would do vis-à-vis China, Iran, Syria, the Israeli-Palestinian conflict, and the transatlantic relationship becomes even more important.
It is immediately clear that, both as a party of the right and as the minority party in government, the Republican Party wishes to portray itself as far more hawkish than the Obama administration. "The current Administration has responded with weakness to some of the gravest threats to our national security", including Russia, China, and Iran, and has fought House and Senate Republicans over "$500 billion in cuts through a sequestration in early 2013 that will take a meat axe to all major defence programs". The Republican Party is, by contrast, "the advocate for a strong national defence as the pathway to peace, economic prosperity, and the protection of those yearning to be free".
But today's Republican Party has co-opted by economic libertarians, including the vice-presidential nominee, and this trend is reflected in the platform's innate problem: that its two theoretical foundations are fundamentally antipodal and stand in direct contradiction with each other. On the one hand, in the name of "economic security and fiscal solvency", the party pledges "articulate candidly to the American people our priorities for the use of taxpayer dollars to address those threats". Put another way, the GOP tacitly acknowledges that rooting out the oft-mentioned trio of waste, fraud, and abuse are not enough to streamline the defence budget; cuts in real terms will need to be made to depress the national debt.
At the same time, the GOP remains wholly committed to the Reagan era axiom of peace through strength, and the idea, itself based on the false and downright ludicrous premise that the Berlin Wall was deconstructed on the back of having a bloated Defence Department, that "only our capability to wield overwhelming military power can truly deter the enemies of the United States from threatening our people and our national interests". Thus the party commits itself to maintaining "military and technical superiority through innovation while upgrading legacy systems including aircraft and armoured vehicles" as well as "state-of-the-art surveillance, enhanced special operations capabilities, and unmanned aerial systems".
Paul Ryan's acceptance speech at the Republican convention contained several false claims and misleading statements. Delegates cheered as the vice presidential nominee:

Accused President Obama's health care law of funneling money away from Medicare "at the expense of the elderly." In fact, Medicare's chief actuary says the law "substantially improves" the system's finances, and Ryan himself has embraced the same savings.
Accused Obama of doing "exactly nothing" about recommendations of a bipartisan deficit commission — which Ryan himself helped scuttle.
Claimed the American people were "cut out" of stimulus spending. Actually, more than a quarter of all stimulus dollars went for tax relief for workers.
Faulted Obama for failing to deliver a 2008 campaign promise to keep a Wisconsin plant open. It closed less than a month before Obama took office.
Blamed Obama for the loss of a AAA credit rating for the U.S. Actually, Standard & Poor's blamed the downgrade on the uncompromising stands of both Republicans and Democrats.

And when he wasn't attacking Obama, Ryan was puffing up the record of his running mate, Mitt Romney, on taxes and unemployment.
Read the full analysis of Paul Ryan's speech at factcheck.org: http://factcheck.org/2012/08/ryans-vp-spin/
Day Two: Thoughts on Rice, Ryan, and Race-Baiting
It is difficult to imagine witnessing another speech during this convention as substantive and motivating as that given by Sec. Rice. Rice critically affirmed that essential to the United States foreign policy is its fiscal health, that the country is failing the international community by not being more proactive regarding Syria, that the American education system is in disrepair, and that immigration is central to the very nature of American life. She concluded with the wonderful line that, "a little girl grows up in Jim Crow Birmingham can become the Secretary of State". "America has a way of making the impossible seem inevitable in retrospect.  But of course it has never been inevitable," Rice appealed, "it has taken leadership, courage and an unwavering faith in our values". It was an address that spoke not just to the hall, to Republicans, and to Americans, but everyone around the world who believes in the idea of the United States of America.
Rice and Paul Ryan electrified the convention floor. Ryan is akin to a demigod to the modern Republican Party of cuts without consequences. Naturally, the audience didn't mind that his speech was riddled with lies and half-truths. The GM plant in his constituency closed before Obama was in office. He said Obama did not endorse Simpson-Bowles — neither did he. He sighted his love of Jack Kemp, who was if nothing else a traditional big government Republican. He provided no information on how his ludicrous and dangerous Medicare plan might work. Who are these central planners in Washington dictating the course of everyone's life? Who doesn't believe our rights come from nature? What I took away from his speech is that Ryan's understanding of America is not grounded in the real or tangible, but in the nonsensical constructions of fanatical libertarian thinking and the fantastical works of one Ayn Rand.
"We built that" fails again. Steven Cohen, president of Ohio-based Screen Machine Industries, spoke yesterday and also hosted a Romney fundraising event in July this year. He received stimulus contracts worth nearly $220,000 during the Obama presidency. And on that note, I will be glad when the time comes when I no longer have to hear the refrain, "Yes, you did build that!"
I've always found Mike Huckabee to be an amiable and pleasant person. Maybe I was wrong. To begin with, he said in his address that the Founding Fathers believed "God gave us unalienable rights", which just isn't true since they were Enlightenment deists and atheists, and introduced Bible-bashing to the proceedings when he argued that Obama "supports changing the definition of marriage and believes that human life is disposable and expendable at any time in the womb or even beyond the womb". Huckabee also indulged in a little race-baiting stating, "Barack Obama seems intent on enrolling more people on food stamps", and made an odd off-colour joke about DNC chair Debbie Wassermann-Schultz, calling her the "awful noise coming from the hotel room next door to mine". I'll let you the judge of that last one.
Wednesday, August 29, 2012
When it comes to Israel, the Republican Party platform is noteworthy for being more of the same.

The key changes are in style and emphasis as the GOP (along with the Democrats) seek to woo pro-Israel voters. For example, the 2008 platform asserted Israel to be "a vigorous democracy, unique in the Middle East." But this year's edition goes much further, arguing that Israel and the United States "are part of the great fellowship of democracies who speak the same language of freedom and justice, and the right of every person to live in peace."

Just as the 2008 Democratic Party platform asserted that the United States' "special relationship with Israel [is] grounded in shared interests and shared values," the Republicans now say they believe that "our alliance is based not only on shared interests, but also shared values."

This evolution in the perception of the relationship between Israel and the United States has not necessarily altered Republican policy stances. In 2012 as in 2008, the GOP supports "Israel's right to exist as a Jewish state with secure, defensible borders", maintaining "a qualitative edge in military technology over any potential adversaries".
Pride and Prejudice: Five Thoughts from the First Day of the RNC
Chris Christie's tenor was barnstorming, though the content was a little incoherent and hideously self-aggrandising. Having watched that speech in isolation, it would be reasonable to assert that Christie is the only person in the United States willing to tell the truth about anything. Moreover, if I were Mitt Romney as nominee I would be somewhat annoyed at a speech which concluded which the words, "If you're willing to stand up with me for America's future, I will stand up with you". Romney was an after-thought in an appearance all about the Big Dog Christie.
I consider it improper to criticise or demonise First Ladies, or prospective ones, so I will refrain from meanness with regard to Ann Romney personally. But her speech was a little strange, and from time to time occluded the truth. For example, Mrs Romney said, "I can tell you Mitt Romney was not handed success. He built it." True to an extent, but only on the back of a private school education up to and including four years at the Harvard Business and Law Schools. His success was not predetermined, but it sure wasn't down to luck or coincidence.
The theme of "We built that" doesn't work when the mascots you find to deliver your message received a lot of help from the federal government. One such man was Sam Sakata, whose agri-firm Sam Sakata Farms received subsidies from the USDA totalling $79,430 between 1995 and 2011.
The perpetuation of untruths was worrying, the most egregious being this notion that President Obama has removed the work requirement from welfare reform, uttered by amongst many Rick Santorum and turncoat Artur Davis. Politifact labels this assertion "a drastic distortion of what the Obama administration said it intends to do. By granting waivers to states, HHS is seeking to make welfare-to-work efforts more successful, not end them".
Also strange were the issues which got delegates on their feet. During the speech given by Gov. Nikki Haley, attendees whooped and hollered for the disenfranchisement of the poor (in other words, the demand for photo ID in order to vote) and the state-v-state race to the bottom which is bad, above all, for the working class.
Tuesday, August 28, 2012