Tuesday, April 9, 2013
Wednesday, March 6, 2013
Thursday, December 20, 2012
Selections from The Paris Review
Then there is the business of surprise. I never know what is coming next. The phrase that sounds in the head changes when it appears on the page. Then I start probing it with a pen, finding new meanings. Sometimes I burst out laughing at what is happening as I twist and turn sentences. Strange business, all in all. One never gets to the end of it. That's why I go on, I suppose. To see what the next sentences I write will be.
— Gore Vidal, on the pleasure of writing: (Autumn 1974)
Another thing I need to do, when I'm near the end of the book, is sleep in the same room with it. That's one reason I go home to Sacramento to finish things. Somehow the book doesn't leave you when you're asleep right next to it. In Sacramento nobody cares if I appear or not. I can just get up and start typing.
— Joan Didion, on the rituals of writing: (Fall/Winter 1978)
Productivity is a relative matter. And it's really insignificant: What is ultimately important is a writer's strongest books. It may be the case that we all must write many books in order to achieve a few lasting ones—just as a young writer or poet might have to write hundreds of poems before writing his first significant one.
— Joyce Carol Oates, on productivity: (Fall/Winter 1978)
I type out beginnings and they're awful, more of an unconscious parody of my previous book than the breakaway from it that I want. I often have to write a hundred pages or more before there's a paragraph that's alive. Okay, I say to myself, that's your beginning, start there; that's the first paragraph of the book.
— Philip Roth, on beginning a new novel: (Fall, 1984)
Born in 1927, in Germany, I was twelve years old when the war started and seventeen years old when it was over. I am overloaded with this German past. I'm not the only one; there are other authors who feel this. If I had been a Swedish or a Swiss author I might have played around much more, told a few jokes and all that. That hasn't been possible; given my background, I have had no other choice.
— Guenter Grass, on the role of literature in Germany's coming to terms with its past: (Summer 1991)
Wednesday, December 12, 2012
Can we call Mondoweiss anti-Semitic yet?
Earlier this year, a minor tiff broke out in the pages of The Atlantic (a fine publication to which I occasionally contribute), after Armin Rosen published an article which asserted that Mondoweiss"often gives the appearance of an anti-Semitic enterprise". Robert Wright found Rosen's piece "McCarthyite" in character, deeming Mondoweiss to be merely "an edgy website that is highly critical of both Israel and Zionism".
Wright took umbrage with the idea of guilt by association: the notion that, if someone deems a publication or institution to be anti-Semitic, all those connected to it must be anti-Semitic as well. In Rosen's article, Alex Kane – then a staff writer, now an assistant editor – was chided for not publically challenging Mondoweiss' "lunacy", while acknowledging that he is not responsible for the work of other writers. The latter point here is worth stressing: Kane holds political views that verge on the repugnant, including the idea that Zionism "helped drive 9/11", but in general he appears to be a perfectly acceptable individual.
The question apposite to the one Wright raises and challenges is the far more interesting and important one, however. It is also one which underscores Rosen's piece, namely if a publication or institution chooses to lend its imprimatur to an article or series of articles that can be deemed anti-Semitic – and Rosen cites numerous examples of questionable work – can said organisation be characterised as anti-Semitic as a whole?
Rosen and Wright's particular quarrel is dead, and since I have no desire to reanimate it, I shall refrain from picking a side. Thus, I shall place my loaded gun upon the mantelpiece, and merely note that when all was said and done, Andrew Sullivan came down on the side of Wright and Mondoweiss.
1.
For those not familiar with Mondoweiss, it is (in its own words) a "news website devoted to covering American foreign policy in the Middle East, chiefly from a progressive Jewish perspective," which seeks to publish "a diversity of voices to promote dialogue on these important issues". Herein lays the first canard, for claims of plurality are negated by its other commitment to "offer alternatives to pro-Zionist ideology as a basis for American Jewish identity". Whatever diversity there is on Mondoweiss is akin to an argument between the Judean People's Front and the People's Front of Judea, for I have yet to read one article on said site that has been favourable to Israel.
Then again, this is understandable. The site's founders, Philip Weiss and Adam Horowitz, are anti-Zionists. It is a political position which influences the way in which Mondoweiss addresses the important questions pertaining to the future of Israel and Palestine. Anti-Zionism informs the articles they select for publication and the commentators they choose to hire. It colours their coverage of the news coming out of the region, suppressing Israel's achievements or pleasant news regarding the two-state solution, while augmenting the most awful effects of the occupation, and promoting developments which indicate things might be moving in the direction of Isratine and the death of the Jewish state.
Anti-Zionism – or, to put it other way, the belief it was a mistake to have created Israel in the first place; that Israel is not and can never be the answer or even an answer to the Jewish question – is, it goes without saying, a very problematic ideology. It constantly requires one to walk the thin line between disbelief in a Jewish state, and anti-Semitism, since anti-Zionists must constantly be forced to answer the question of why it is that Jews – and only Jews – are the only national group not entitled to a state of their own. One's answer to that question says a good deal about a person's character, for good or for ill.
Tuesday, November 13, 2012
Tuesday, October 9, 2012
by Gore Vidal, Salon, October 6, 2012
There isn't one person in America who has ever thought about politics who doesn't know that every single member of Congress is paid for by corporate America, and it isn't to represent the people of their state, it is to represent corporate America's interests, which are not those of the people at large. So, they've given up on the idea of having representatives in Congress. They see two candidates this year [Gore and Bush] who, whatever their plusses or minuses, represent nothing at all that has to do with the people. These are people who go to fundraisers, who create fundraisers. Bush became the Republican candidate because he has the same name as a failed president, and he got $70 million on the strength of that from corporate America. Gore is running neck and neck with him. So, that system is over.
Monday, October 1, 2012
Friday, August 31, 2012
The Little Lies That Matter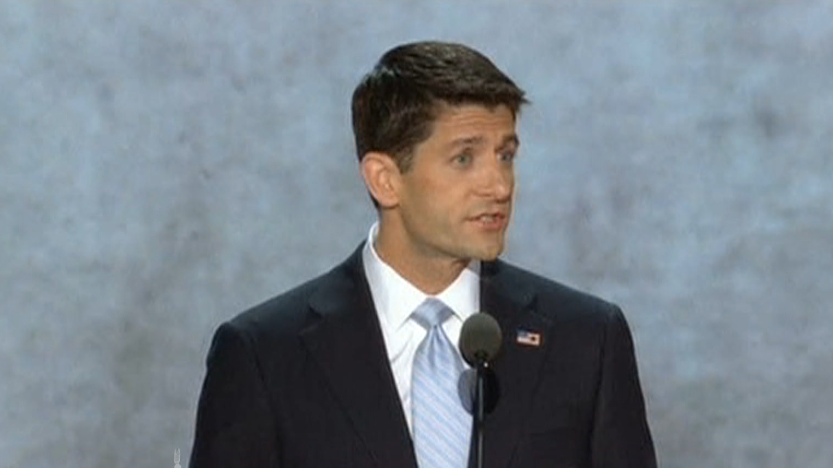 It was the line that would jumpstart his ascendancy: "I'm Jimmy Carter, and I'm running for President. I will never lie to you." When Gore Vidal first heard this remark, he was standing with the late Senator Frank Church of Idaho. Church, so Vidal records in his memoir Palimpsest, turned to him and said with morose delight, "Now Carter wants to deny the very nature of politics."
In the case of President Carter, it was not a lie that destroyed his presidency. As it transpired, the American people did not much care for the truth either, promptly throwing him out of the Oval Office in favour of an acting president who had spent most of his life earning a crust by making audiences believe just about anything. Reagan's administration would be thrown into chaos by one gigantic lie, or occlusion of the truth: the cover-up of illegal arms sales to Iran, and the misdirection of profits from those transactions to purchase weaponry for the Contras in Nicaragua.
These all-encompassing lies which engulf administrations and have the whole nation talking are not in fact the ones we ought to be concerned about the most. After all, the American people in this regard have traditionally been rather good at distinguishing the colossal, harmful lies from those not worth a second thought.
While conservatives believed it to be a scandal worth fighting over, the majority of Americans understood that it was not the business of Kenneth Starr or anybody else for that matter whether President Clinton did or did not have sexual relations with Monica Lewinsky. At once, the Watergate scandal and all that came with it – obstruction of justice, abuse of power, financial irregularities – forced Richard Nixon to become the first the resign the presidency.
Friday, August 24, 2012
Wednesday, August 8, 2012
by Simon Schama, The Daily Beast, August 6, 2012
At his strongest, Vidal could cut to the bone because he knew the anthropology of politics from the inside. His was admittedly a love-hate relationship with the Washington he knew well. As much as he liked to cast himself as the acupuncturist of the mighty (without the analgesic effect), Vidal was drawn to their glamour and was wholly seduced by the beauteous Kennedys, even while acknowledging that their capacity for lies and intrigue were quite as habitual as anyone else in American politics.

As a page-turning novelist he was perhaps more nimble than deep, an elegant artificer rather than a hewer of prose monuments. But these were not meager skills. The gender-bent Myra Breckenridge is, in its peculiar way, a dazzling, baroque achievement, up there with the comic masterpieces of the last century, worthy of being shelved between Catch- 22 and A Confederacy of Dunces. As for his series of historical novels, Burr—in which Thomas Jefferson features as a sanctimoniously vain hypocrite and Alexander Hamilton as a mercurial soldier of fortune much taken with the invulnerability of his own cleverness—is for my money the best.