Friday, May 10, 2013
Tuesday, March 5, 2013
Bibi: So, where's the government?
Matt Yglesias posted this question on twitter the other day, I think it deserves a decent answer:
What is blocking a Bibi-Lapid-Bennett "screw the Haredim" coalition from forming at this point?

— Matt Yglesias (@mattyglesias) March 2, 2013
I'll do the best I can, based on what I've read over the past long, long month and what I perceive to be happening post-election. The principal divide as it stands is between Benjamin Netanyahu on the one hand, and Yair Lapid and Naftali Bennett on the other over the role of the haredim both in government and in Israeli society more widely. The specific issues which matter to both Yesh Atid and Jewish Home (and also Yisrael Beiteinu) are military service for all, a fairer housing policy, education and the implementation of a core curriculum in all schools, taking the rabbinate out of haredi control, and funding for the yeshivot.
(There is, also, a smaller parting over the role of Tzipi Livni as lead negotiator with the Palestinians, one which upsets both Lapid, who wishes to be Foreign Minister, and Bennett, who wants to wholly annex Area C of the West Bank and has condemned Livni possibly conceding Ariel or dividing Jerusalem in bilateral talks with Abbas and Fayyad.)
Wednesday, October 24, 2012
Tuesday, June 26, 2012
by Carlo Strenger, Ha'aretz, June 24, 2012
I believe that it is time for Israel's liberal seculars to learn from Dawkins and Hitchens, counter-attack and show that our position is intellectually and morally superior to that of our latter-day theocrats. We must show that modern science is vastly superior to any alternative attempt to understand the universe. We must not be afraid to say out loud that archaeology shows that the famed kingdom of David and Solomon was nothing but a small tribal state with no relevance to running a modern state.

We must replace timid political correctness with an attitude of civilized disdain and expose the incoherence of a modern theocratic state. We must show that liberalism has always been the condition for scientific, technological and social innovation, and make clear that all theocratic regimes in modernity end up as primitive backwaters, no matter what the religion.

We must expose the theocrat's ignorance of deep thought grounded in modern political philosophy - from Spinoza, Hobbes and Locke, to Kant to John Stuart Mill - which is the foundation of liberal democracy. We must show that liberal democracy is the only framework that allows peaceful coexistence between groups with different beliefs; and that, with all its failings, it is vastly superior to any other form of political organization that has so far been attempted.

If they say that most modern political philosophers are not Jews, we must tell them that they think in tribal terms that are totally anachronistic today. We should say that we are proud that Jews have contributed enormously to world culture in the sciences, arts and technology. But we believe that our children and students should know the best of human thought - from everywhere - and that far from emptying our cart, our openness makes it much richer than theirs.

If we don't forcefully defend liberal values, including the separation of religion and state, now, we will soon lose the right to voice them at all.
Wednesday, February 22, 2012
In Israel, Considering Life After The Tal Law
Everyone knows the old joke, right? In Israel, a third of the country works, a third pays taxes, and a third does military service. It just so happens that it's the same third.
The Tal Law — which has been ruled by the Israeli Supreme Court to be unconstitutional — was designed to correct at least part of this societal imbalance. Prior, Haredi men who entered into a yeshiva for religious instruction were exempt from military service. The Tal Law presented a pathway for the ultra-Orthodox to enter into the army. Torah students were permitted to take a year out for work or non-religious study. Following that year, haredim could then make the choice of whether to return to the yeshiva, or join the workforce and serve in the army in accordance with his marital status, or perform national service for a year and a half.
The number of haredim in service did in fact increase, but not to the extent hoped when the law was introduced some ten years ago. According to Israel Defense Forces figures, 1,282 haredi men enlisted in the army in 2011, up from 898 in 2010 and 729 in 2011.Of course, most of them served in special male haredi units, where the kashrut standards are higher and there is no mixing with women.
Nonetheless, the vast majority of young yeshiva student continue to receive exemptions without recourse, a situation widely deemed untenable given that the Haredi community is expected to double its numbers in the next decade. The Supreme Court ruled that "the wholesale exemption of yeshiva students from military service, authorized by the defense minister, did not conform with basic constitutional standards of equality".
Monday, January 9, 2012
Christopher Hitchens, Israel, and Beit Shemesh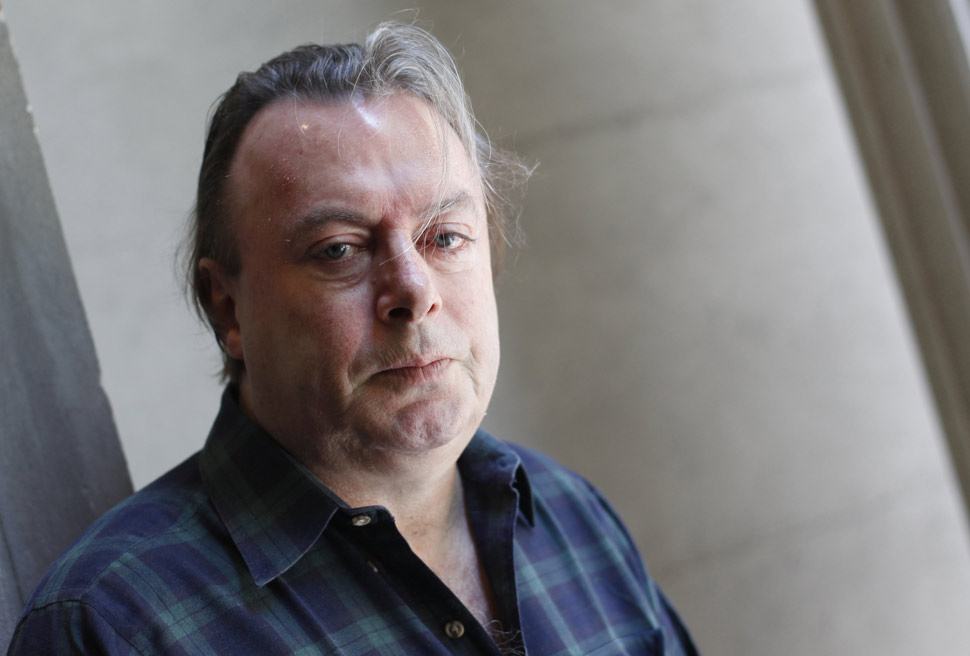 Upon word of the great Anglo-American provocateur and man of letters Christopher Hitchens' passing, the editors of the most excellent webzine Jewish Ideas Daily elected to re-publish an essay by the Tel Aviv writer Benjamin Kerstein, on his so-called "Jewish problem".
Citing his back catalogue of anti-clerical literature as well as relationships with spurious characters including Israel Shabak and Gore Vidal, Kerstein concludes that Hitchens' problem is his implicit distinction between the "good Jews and the bad Jews". As an opponent of religious autarky and orthodoxy, Hitchens' vision is of "a world in which there will be no more Judaism. One should be honest about what this means: it means the religious, cultural, political, and social extinction of the Jews as Jews. In the world as Hitchens would have it, the Jew would cease to exist".
Hitchens was indeed disgusted by elements of Judaism – in particular circumcision, which he referred to as the "sexual mutilation of small boys" – which are considered unobjectionable by most, outside of San Francisco at any rate. And, he was certainly appalled if not by Judaism itself then by what as a Protestant atheist he would call the Old Testament, a book in which "the ground is forever soaked with the blood of the innocent" and where no-one "seems to have any idea of a world beyond the desert".
It might be more accurate to argue that he had a confused relationship with Judaism, by virtue of these strident opinions operating in tandem with his late-in-life discovery of his own halacha-defined identity, of which he was proud and pleased. To call him an anti-Semite, as Kerstein implies, would be ridiculous. Not only was Hitchens clear that he did not wish to vanquish religion entirely (a matter on which he disagreed with fellow horseman Dawkins), but as Marc Tracy has noted his intellectual idols were indeed largely Jewish: Marx; Trotsky; Luxembourg; Freud; Einstein. By arguing that by indulging Spinoza and discarding Moses, Hitchens was in some form anti-Jewish, surely it is Kerstein who is making the distinction between good and bad Jews.
(Source: theurbn.com)
Thursday, January 5, 2012
by Dan Ephron, Newsweek, January 2, 2012
Modiin Illit [is] home to about 60,000 Haredim, midway between Jerusalem and Tel Aviv. Built in the 1990s to help solve the housing shortage for ultra-Orthodox in Jerusalem and elsewhere, it's one of Israel's fastest-growing cities. "Families here have 10 or more children, on average," says Yehiel Sever, a spokesman for the community. The city winds along the slopes of several hills and has a synagogue or seminary on almost every block. What it noticeably lacks: parks and playgrounds. Nearly all of Modiin Illit's residents, because of their low income, qualify for a 90 percent discount in city taxes, Sever says, making it difficult for the municipality to build public facilities or fund services.

The pace of growth in the city is significant not just because it helps perpetuate the poverty. Modiin Illit is actually a West Bank settlement, about a mile inside what Palestinians regard as the territory of their future state. In recent years, Modiin Illit and another Haredi city, Beitar Illit, have become the most populous settlements in the West Bank. And their large numbers lend increasing weight to the argument that the settler population is just too big for Israel to contemplate ceding the West Bank. "This area is so close to the green line," says Avraham Kroizer, a resident, referring to the pre-1967 border between Israel and the West Bank. "It will never be given back."

Kroizer, who is 33 and a rabbi, sees the secular angst regarding Haredim as mostly a case of cultural misunderstanding. He says ultra-Orthodox Jews contribute to Israeli society by raising Torah scholars, whose numbers vastly diminished in the Holocaust. "Studying Torah helps protect the Jewish people no less than serving in the Army," he says. Kroizer's three sons, like other Haredi youngsters, spend 70 percent of their school day on Torah and Talmud, and 30 percent on "secular studies"—math, history, and grammar (but no English and little science). After eighth grade, the students focus solely on religion. He hopes his boys will remain in seminary throughout their adult lives, but if they decide to enter the workforce, they could close the gaps with their secular brethren by taking adult education classes.

But Haredim are so cloistered, it's hard to see how they could ever catch up. Kroizer says no one at Modiin Illit owns a television and few residents have computers. This past summer an entrepreneur persuaded rabbis in the city to allow him to open a cybercenter—three computers in a small room above a dingy shopping strip—where customers can access the Internet for about $5 an hour. The computers are reasonably new, but the Internet is filtered through a server that blocks access to all but a few dozen websites—mostly on religious instruction and family services. A search for news sites yielded just one hit—Haredi Jewish Daily News. Wikipedia and Yahoo came up as dead links. "It's kosher Internet," the woman behind the counter told me apologetically. "It's very limited."