Thursday, March 22, 2012
After Toulouse, Reviewing the Politics of Hate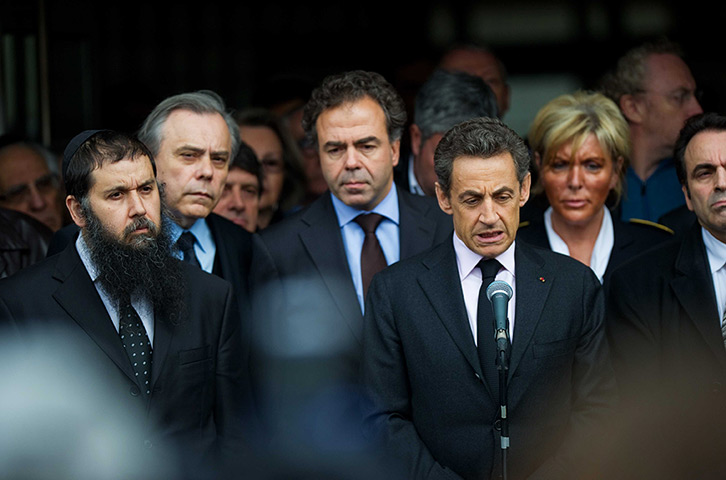 The slaughter of Jewish schoolchildren in Toulouse, and the emergence of a Muslim suspect who claims ties to al-Qaeda, has focused a piercing light on the temporarily halted presidential campaign, and specifically the heated rhetoric that has characterised the argument over immigration.
Nicolas Sarkozy, in order to win over disgruntled Front National voters, has moved decidedly rightward on this subject. Appearing on France 2's Des paroles et des actes, he proclaimed that integration in France was failing since there are "too many foreigners on our territory". He proposed to "divide by two the number of people that we welcome". In the same vein, in a later campaign speech Sarkozy threatened to pull France out of the Schengen zone.
The President even engaged in a debate with Le Pen over kosher and halal meat, following her assertion that "all the abattoirs of the Paris region have succumbed to the rules of a minority". After initially dismissing her claims, Sarkozy flip-flopped, calling for all meat sold in France to have labels outlining the method of slaughter.
The Prime Minister, François Fillon, was promptly dispatched to repair relations with the Jewish and Muslim communities, yet the damage is already self-evident. In a campaign marked for its lack of ideas or substance, racial and religious minorities became the subject of demonisation and delegitimisation. Sarkozy's Interior Minister, Claude Gueant, went so far as to openly use the old nationalist axiom, "les Français ne se sentent plus chez eux" – "the French no longer feel at home".